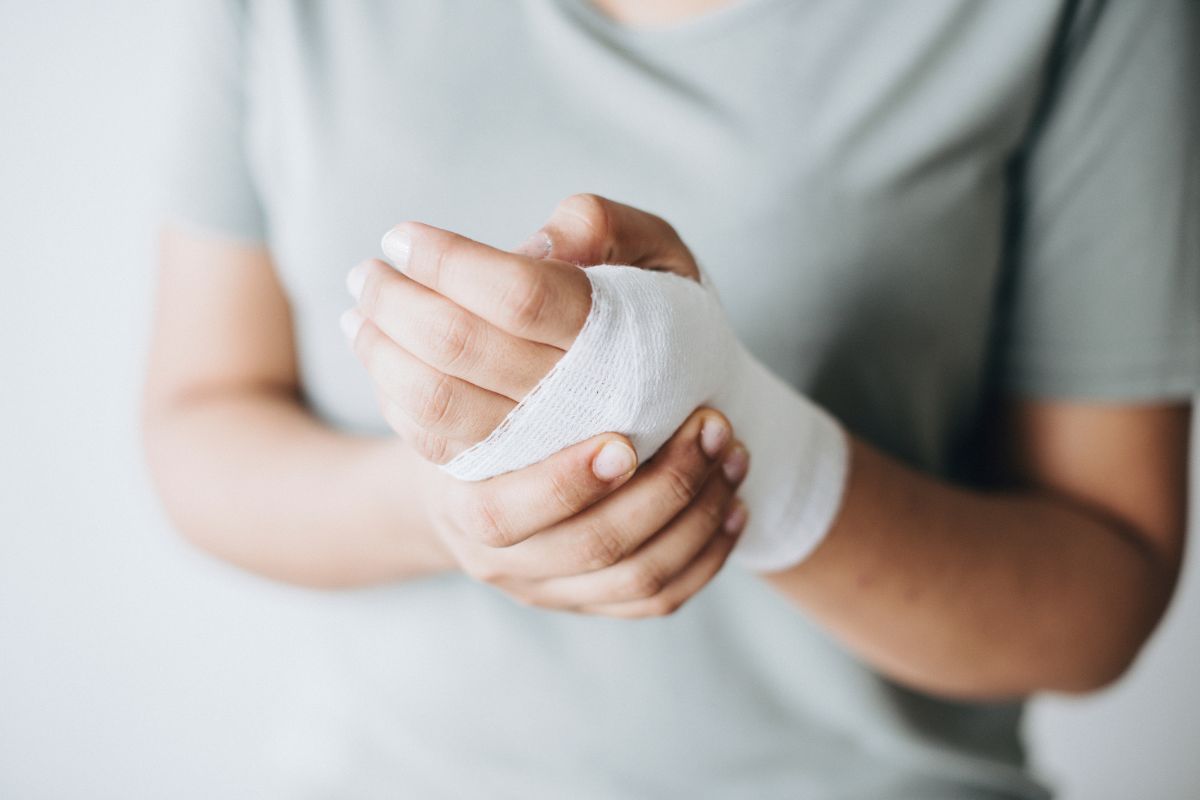 Fires and explosions are sudden and devastating. They can destroy property and cause physical and emotional trauma – even death. Some common causes of fire hazards include:
Improperly wired electrical systems
Electronic malfunctions, cooking
Dry foliage
Chopped wood
Waste buildup
Improper ventilation
Some common causes of explosions include dust, natural gas, or boiler malfunctions.
Learn more about common causes of fires and explosions
If you are burned as a result of another person's negligence or intentional wrongdoing, you can file a burn injury claim. Burn victims are entitled to compensation for medical expenses, pain, and suffering, and other damages.
What should you do if you or a loved one is injured in a fire or explosion at home or at work?
5 Steps to Take After a Fire or Explosion Injury
1. Seek Safety, Medical Attention If Needed, and Alert The Local Authorities
Move away from the area to a safe spot and call for help. Make sure the authorities have been notified.
Contact an experienced burn injury lawyer to work with insurance adjusters or negligent property owners. Remember, you may be entitled to compensation for loss and suffering.
2. File Claims With Your Homeowner's Insurance Or Renter's Insurance Company
If you are receiving medical treatment, continue paying your deductibles/co-pays and request receipts or keep copies of your bills for potential reimbursement. Share this information with your burn injury lawyers.
3. Returning To The Property
If you can return to the property when the fire is extinguished, remember to take important documents in addition to your sentimental or day-to-day items. You may need your identification papers, insurance documents, and lease or ownership agreements.
4. Catalog Everything
Create a document of everything you owned before the fire and, if possible, estimate the value for each item. Do not throw anything out before your insurance adjuster has reviewed it. You may also have video that shows the contents of your home.
5. Work With Local Authorities
Communicate with the fire department to document as much as possible. You can share photos and videos, receive copies of Fire Marshall or inspector reports, submit witness statements, etc. In cases of negligence, it may also be possible to provide correspondence that proves the property owner or property manager knew about the hazards before the fire or explosion occurred.
After a fire or explosion, there are a lot of things to consider, a lot of paperwork, correspondence, and medical appointments if you were hurt. Therefore, it is a good idea to contact a burn injury lawyer. They can help manage the correspondence, gather the evidence, and give you peace of mind while you or your loved one is healing.
If you need assistance with a case regarding a burn injury please contact one of our burn injury lawyers at Habush Habush & Rottier.
Habush Burn Injury Lawyers
Madison
Jason Knutson is a shareholder with the firm. His practice features complex litigation, such as major environmental and industrial accidents, and class action claims. He also handles cases of medical malpractice, products liability, and personal injury. Jason has had personal injury cases at every level of Wisconsin's justice system from jury trials in county circuit courts to arguing before the Wisconsin Supreme Court.  Additionally, Jason is an Adjunct Professor at the University of Wisconsin Law School where he has taught courses in trial advocacy, negotiation, legal writing, and lawyering skills. Jason graduated cum laude from the University of Wisconsin Law School.  When not in the office or courtroom, his interests include art history, movies and aviation.