Green Bay
We understand the devastating impact that a serious injury can have on a person's life. Our knowledgeable personal injury attorneys have helped many injury victims in the Green Bay area through the complexities of the legal process. Our law firm in Green Bay is located downtown just minutes from the Fox River and a short drive from Lambeau Field.
Habush Habush & Rottier S.C.
408 S. Monroe Ave
Green Bay, WI 54301
Get Directions
Find
Your

Path Forward

For no upfront fees and no extra stress, get answers to questions like:
Do I have a case?
How will I pay my medical bills?
Can I talk with an attorney?
A Hometown Firm You Can
Trust
Our 13 locations ensure you get a hometown attorney who understands your life and the impacts of your injury, and is personally committed to your recovery.
View All 13 Locations
What Our
Green Bay

Clients Are Saying About Us

If you've had a great experience like the ones here, please let us know how we're doing by leaving a review for our Green Bay attorneys.
Phenomenal staff. Exceptional service and even more exceptional experience. Atty Conway is very professional,

...

understanding and quick to respond to any questions. Explains everything in detail as needed. Above and beyond. If I could rate him and the firm 10 stars I would. Hopefully, I never need their service again... But, if ever I need that kind of assistance again I will not hesitate to contact them again. I will most definitely refer your firm to others as needed. Thank you again for everything, I/we appreciate all of your hard work and time!!

read more
I sustained an injury while entering a store. My injury required surgery. My fall was due to the negligence of the

...

employees of the store. Slip and fall lawsuits are not easy to recover from.Attorneys Ralph Tease and Ed Vopal worked tirelessly to ensure that I was awarded the best settlement possible. I am happy with the outcome of the case. I appreciate the professionalism of Attorneys Ralph Tease and Ed Vopal in their hard work and having my best interest in mind. I will recommend Habush, Habush and Rottier to anyone in need of a personal injury attorney.

read more
We were very concerned when selecting an attorney to represent us. Our personal injury case was complicated in that

...

some family members were on the opposite side.In meeting Ed Vopal, it was obvious to both of us that he and his team were the best choice we could have made. Ed took family out of the equation and focused on the insurance company. Our settlement was far more than we had anticipated and no family bridges were burned.Without a doubt, Ed Vopal of Habush Habush and Rottier is our #1 choice!

read more
Working with Atty Ed Vopal was an absolute wonderful experience. He kept me informed throughout the process and

...

fulfilled my claim to my full satisfaction. You will not be disappointed using his services.

read more
Ed and his team were very helpful. He is a good listener and extremely professional. His passion for his job shows

...

through his work ethic. I highly recommend Ed and his great staff. Thank You!

read more
Attorney Edward Vopal was amazing to work with! A Team that truly cares Habush Habush & Rottier!!
A pleasure working with Atty Byron Conway and his team to settle an automobile accident involving my elderly mother

...

(not her fault). Process was started during COVID and we were presented with safe negotiation options like Zoom. Very fair and reasonable settlement reached with Medicare and the auto insurance company.

read more
I had the privilege of working with Attorney Edward Vorpahl from Habush Habush & Rottier S.C. I was in a serious

...

vehicle collision; my new car was totaled and I had a severe concussion. I had never been in an accident so didn't know what to do or what to expect. Attorney Vorpahl immediately put me at ease. He walked me through the entire process, answered my questions and was very professional. The support staff was also very helpful and supportive whenever I had a question or concern. My case was settled out of court and I was very pleased with the results. I am so thankful the entire experience went so smoothly. I highly recommend Attorney Vorpahl and Habush Habush & Rottier, S.C.

read more
If anyone is looking for the very best, client-focused, a true fighter and advocate for his clients, Ed Vopel is the

...

attorney for you. I am simply blown away with his ability in and out of the courtroom. He always had my best interest at heart and stood up against the nastiest and most ruthless adversary, the deep-pocketed insurance company that uses everything in their arsenal to not pay a claim. He simply is fantastic. If you don't choose Ed, you will regret it. If there were only more lawyers like Ed, the world would be a better place, guaranteed!

read more
I would like to thank Habush Habush & Rottier for taking on my case and getting me to where we wanted to be in my

...

settlement can't say enough good about them

read more
Amazing team of attorneys that handle everything for you 10/10 recommend if you're looking for a good lawyer!
A respected friend recommended Attorney Ralph Tease at Habush, Habush and Rottier S.C. after I was injured in an

...

automobile accident. He, along with Paralegal Lisa Karcz, provided 5 star representation that made a difficult accident experience as painless as possible. Should a future legal need arise, I wouldn't hesitate to again seek their services.

read more
Took very good care of me and got me a good settlement.
We unfortunately were in a car accident and decided to acquire an attorney. Ed was the first person that we met with

...

and decided to join him and his team. We went through many hoops and frustrations, but Ed and his staff were wonderful at helping us. He was able to help us beyond our expectations! If we should ever need another attorney, we will definitely be working with Ed and his team as well. I have never left reviews, but they definitely deserve it! Will always recommend to anyone who asks!! Thank you Ed and your team for helping us with all of this, especially with the complex situation. 😊😊

read more
I was bitten on my thigh, by a German Shepard dog while delivering a package. The attack left a pretty sizable scar and

...

bruise that is permanent. The dog crushed my muscle and severed several nerves in my thigh. I decided to get a lawyer. This was my first time using a personal injury law firm and I really lucked out. Ed Vopal made me feel heard and cared about from our first encounter to the closing of my case. He checked in from time to time making me feel that he didn't forget about me or my case. He was always very professional. I would definitely recommend him to anyone who has a personal injury case!

read more
Ralph Tease is fantastic to work with. After nearly six years our case was been settled. Ralph and Lisa kept us well

...

informed through the whole process. Would definitely recommend.

read more
Ed and his paralegal Julie were wonderful to work with. They always kept me informed as to anything happening with my

...

case and I always received prompt responses to my questions. I would definitely recommend.

read more
I was a passenger in a car accident at 35 weeks pregnant which resulted in an ambulance ride and three day

...

hospitalization to stop my pre-term labor caused by the accident and keep my baby safe. Afterwards, it was a kick in the face to hear that neither drivers insurance companies would pay for my medical bills as they both blamed the other. I met with Ed at Habush and didn't know what to expect as I have never been through anything like this. He exceeded all expectations and more. He was so kind and I felt like he genuinely cared about me and my family; nothing at all what I had heard lawyers to be like. Throughout the 2-year process, he always was making sure I was okay and kept me informed every step of the way. At deposition, there was an intern/student observing and one of the other lawyers told her how lucky she was to be watching Ed in action, only further solidifying his impressive reputation. I feel that I was actually the lucky one and can't imagine how my journey would have been with anyone else representing me. And yes, we did settle the case and Ed was able to get me more compensation than we expected to receive! HIGHLY recommend Ed Vopal if you are ever wrongfully injured, as he will help make it right!

read more
I have nothing but the very best to say about Attorney Ralph Tease, his parralegal Lisa Karcz and the Habush, Habush &

...

Rottier Green Bay office staff! They kept me informed and managed everything for me in regards to the insurance companies so I could just focus on my recovery from my injury. I would recommend to anyone I know if ever in need of legal respresentation. Thank you!

read more
Attorney Vopal and the staff were very compassionate and professional. He would immediately respond to any questions

...

or concerns I would have. It was a pleasurable experience during a stressful time.

read more
Ed and his team handled all facets of my claim with professionalism and organization. Ed was always in my corner and

...

supported me through all of the ups and downs that a situation like mine presented. He was always willing to accommodate my work hours for meetings during the 4+ years that my case took to settle.Even though I hope to never have to deal with another car accident/personal injury claim, Ed and his team will be the first people I contact.

read more
I was very impressed with Habash, Habash & Rottier law firm. I was involed in a car accident, contacted this law firm

...

and they were everything I had hoped for. Very helpful, very understanding and very kind hearted, Ed Vogel was so professional, kind and help me recover all and then some, having to do with my settlement in a very timely manner. I would definitely recommend Habash, Habash & Rottier for anything where you need an honest lawyer on your side! M.K.

read more
Byron Conway of Habush and Habush & Rottier handled my accident case in a very professional and thorough manner. The

...

firm was able to get me a settlement that was 6 times the amount offered to me originally by the insurance company.

read more
From the minute I decided to have Byron Conway represent me I was able to relax and be able to heal without having any

...

worries. He took care of EVERYTHING. He kept me up to date with events when they happened, and gave me any assistance I needed. He was honest and honorable which was the way I wanted to be represented. I would definitely recommend Byron as well as the entire law firm which were so very professional and helpful

read more
Attorney Edward Vopal and staff at HHR were great to work with, organized, and efficient. Collectively, they made most

...

out of an unfortunate situation.

read more
I called Habush Habush & Rottier Attorney ED Vopal (Green Bay) to represent me after I being hit by an inattentive

...

driver crossing in front of me at highway speed attempting to enter their driveway. Attorney Vopal listened and put together a case that represented the real facts that were supported by the truth, digital information, pictures and crash test analysis data.Attorney Vopal was able to discredit the events described by desperateindividuals to allow the truth to prevail. I can't speak highly enough for the fair and equitable outcome. I highly recommend this Law Firmand Attorney Vopal and will personally use him if the need were to arise.

read more
They've been amazing so far, very compassionate.
Very pleasant to work with Ed. The insurance company of the person who hit us was making things extremely difficult

...

and tedious. The best decision was having Habush Habush & Rottier represent us (specifically Ed). It was basically hands off for us and we didn't have to deal with that annoying company anymore trying to screw us over and calling 20 times a day and getting no where. If I were ever in an accident again, I wouldn't even bother trying to handle anything, I'd go right to this location and Ed as my attorney.

read more
I was rear ended at a stop light last year and to my surprise, it didn't take very long for the other person's

...

insurance company to reach out to me. My husband and I talked about seeking out legal counsel immediately. There are many firms to consider, but after speaking with family members, and friends, we decided to give Habush, Habush, and Rottier a call. We were put in contact with Attorney Ed Vopal. After our first conversation, we knew that we had made the right choice. Mr. Vopal explained every small detail of what to expect concerning our case. He kept in constant touch with us, every step of the way. Bills were coming in from area hospitals, because I had a pretty bad concussion, and Mr. Vopal took care of it all. We had basically nothing to do but to concentrate on my healing. We've settled our claim, and might I add the results were more than we had expected. I would recommend Habush, Habush, and Rottier to everyone that has, or will be, in this situation. Mr. Vopal is a wonderful man to deal with, along with his paralegal Julie. Thank you from the bottom of our hearts.

read more
Everyone at this office has done anything and everything to help us out. They answered questions, explained what was

...

happening and worked around my schedule. They even worked on the weekend for me because I was not able to make my appointment during the week. They treated us with the most respect and kindness. They even contacted us just to make sure we were doing OK. I have never dealt with anything like this before and I felt very comfortable with the whole staff from the first day. I highly recommend this office.

read more
Highly recommend this firm, Ed was excellent to work with and they got my personal injury case handled without a

...

problem, very professional and very easy to work with! Would definitely turn to them again no questions asked !

read more
Attorney Vopal helped keep me informed throughout the entire process. He was very honest and upfront with me to know

...

what to expect and how things would be handled. I was never left in the dark and always felt my voice was heard and valued. He and his administrative staff were very professional and had my complete trust throughout.

read more
We were very happy we chose Habush, Habush & Rottier to handle our legal case stemming from my car accident injuries.

...

Ed Vopal was a pleasure to work with, as was his staff. Ed investigated thoroughly and listened intently so he knew all the details. He and his staff kept us informed throughout the process. He was empathetic, answered our questions in detail, listened to our concerns and has a definite passion for his job. This time of COVID-19 threw some glitches in his path but he didn't hesitate to proceed. Ed is obviously very knowledgeable of the law and we were satisfied with the outcome of his efforts.We would highly recommend Ed and would definitely return to him if we ever had the need in the future.

read more
I cannot begin to say how easy it was to work with Byron Conway. He was able to explain how the process works how the

...

law works and how Habush deals with their clients. I had a pretty bad work related accident that was complicated on the grounds of who was liable. Mr. Conway eased this tense situation and I was able to settle out of court. Thanks again WG

read more
Choosing Byron Conway at Habush Habush & Rottier was the best decision I made in handling my husbands motorcycle

...

accident. He is so knowledgeable and was always there for any questions, concerns or updates. I am so very glad that he and his assistant Heidi were there so I could see to my husbands recovery!! Thank you!!!!!

read more
Good law firm I recommend them for any personal lawsuit
I can't say enough about Byron Conway! I was in a car accident last March. He was very professional to work with. Byron

...

was right on & attentive to our case. We were very happy with our settlement that he got us. We'd recommend Byron to everyone. Mark & Mary

read more
I had an absolutely amazing experience with Byron Conway and the entire staff at Habush Habush & Rottier S.C. I was in

...

a motorcycle accident and they took care of every single detail, making my life much easier. I highly recommend this organization.

read more
Ed did such a wonderful job helping us through such a painful and emotional ordeal. We can't thank all of the

...

associates that worked on our case enough. They worked countless hours trying to get us get a fair deal. We highly recommend this firm! Thank you so much for all you did for our family.

read more
When I was involved in a motor vehicle accident, I was completely lost and didn't know what to do. The best decision I

...

had made during difficult times was getting Ed Vopal for my Attorney. He is kind, personable, and when you meet him, you can tell right away that he genuinely cares about his job and doing the best he can for his clients and justice overall. I am extremely happy I got to work with him. I would 100% definitely recommend him and his team!

read more
I was very pleased with the outcome and the effort put forth by Atty. Ed Vopal and his staff. I never questioned my

...

decision to retain Habush, Habush & Rottier.

read more
Working alongside Habush Habush & Rottier through my trial went as best as I could have wanted it to go. Ed Vopal has

...

some serious skills to talk the talk with the sharks across for me. It was a pleasure going through with them and if needed will definitely be going back.-Brett Brenwall

read more
Very nice people and very welcoming place to be no problems at all they handled a lawsuit I had against me for a car

...

accident no problem. If you need a lawyer come to this place they help you out with no problem and treat you like a real person and not a number

read more
September 13, 2017 was among the worst days of my life. On that day, my brother and I were on our motorcycles in Terre

...

Haute, IN only 7 hours into a 10 day tour when we were struck from behind by a reckless driver fleeing from the police. Of course he did not have a driver's license or insurance.My brother and I suffered significant injuries and we were in no position to deal with insurance companies, medical billing offices, or any other administrative tasks that are needed to be done after an event like this. My brother contacted Habush, Habush, and Rottier Law Office of Green Bay and Attorney Ralph Tease made a home visit and from that point on our recovery from the physical injuries went much easier because we did not have to deal with the stress of handling all the affairs with the insurance companies, medical billing offices, etc. Paralegal Lisa Karcz was terrific. She was very compassionate and conscientious in handling the day to day issues that would occur in my case right up to its conclusion through an out of court settlement. Needless to say, the settlement was more than sufficient to cover all my financial losses in this case.I am eternally grateful to Attorney Ralph Tease, Paralegal Lisa Karcz, and the Habush, Habush, and Rottier Law Office for their compassion, professionalism, and for settling this case out of court in a timely manner.

read more
Ed Vopal/Habush Habush and Rottier provide an exceptional experience!No one wishes for trauma to occur, but it's

...

relieving to have confidence that your situation is in capable hands. All associates were pleasant to work with. I received guidance and support throughout my entire process.I'm grateful for the remarkable results Ed Vopal delivered in my case. I highly recommend Ed Vopal/Habush Habush and Rottier.

read more
After a terrific car accident, Ralph and his team were top notch at helping us sort through all the bills and made

...

sure we had to correct and best way to pay off any debt that occurred from this accident.

read more
Attorney Vopal knew the steps for this type of case. Never pressured me to file. Got me the top settlement for my

...

situation without a lengthy court battle.

read more
My experience at Habush Habush and Rottier was great. Attorney Vorpal and his staff were caring, thoughtful and up

...

front with every decision and detail of my personal injury case. I highly recommend the staff at Habush Habush and Rottier.

read more
I highly recommend Byron Conway at Habush Habush & Rottier to anyone looking for a great lawyer. Byron has won two

...

seperate injury cases for me both with great outcomes. He is a pleasure to work with and gets the job done.

read more
The experience with the attorney we worked with Mr. Ed Vopal was very positive and pleasant. He was attentive to our

...

case and our overall well-being. We will highly recommend him to others when needed. MR. Bhopal , thank you for your expertise in this matter.Gerald & Shirley Skaletski

read more
EXCELLENT Personal Injury Lawyers
They were very knowledgeable, and kind, didn't talk down to me, and explained things clearly and without all the lawyer

...

jargin. I will definitely be choosing them to handle my case!

read more
Edward Vopal was great and Julie was awesome. They kept me informed and always answered my questions. They cared about

...

my well weing all the way. I trusted them completely. I thank them for all their hard work.

read more
Ed Vopal compassionately and passionately handled my case. Relentless and thorough until I got a highly satisfactory

...

settlement. I especially appreciated the time he took in prepping me for disposition with insurance and was good with educating me about my case.

read more
Best in the business and would recommend this place to anyone
In an effort to keep my review short I will say that I can not say enough on how nice it was working with this team.

...

All needed appointments were scheduled when convenient for my schedule, not theirs. I was always well informed. The investigative team was polite, explained what they needed, as well as why they needed the information. They were right on with their projected time frame. (Actually considerably shorter.) For their encore they negotiated a settlement without every having to go to court. Bruce

read more
Byron & Heidi were amazing throughout my case! During a time that is stressful and you are dealing with a lot on top of

...

dealing with an injury, they made everything so easy and took care of absolutely everything. Byron was great at explaining everything and making sure you knew what was going on. I could not have been happier with them.

read more
Best experience with the best people. Always made me feel comfortable and at ease with everything.
Next Reviews
Meet Our
Green Bay


Personal Injury Attorneys

At Habush Habush & Rottier, we have more than nine decades of experience representing the rights of those who have suffered in Green Bay car accidents, medical malpractice, dog attacks, slip and falls, and other accidents.

If you have been hurt in an accident in Green Bay, having one of our experienced legal professionals on your side can increase your chances of securing the full compensation you deserve.
Ralph J. Tease
Green Bay
Appleton
Edward J. Vopal
Green Bay
Appleton
Byron B. Conway
Green Bay
Appleton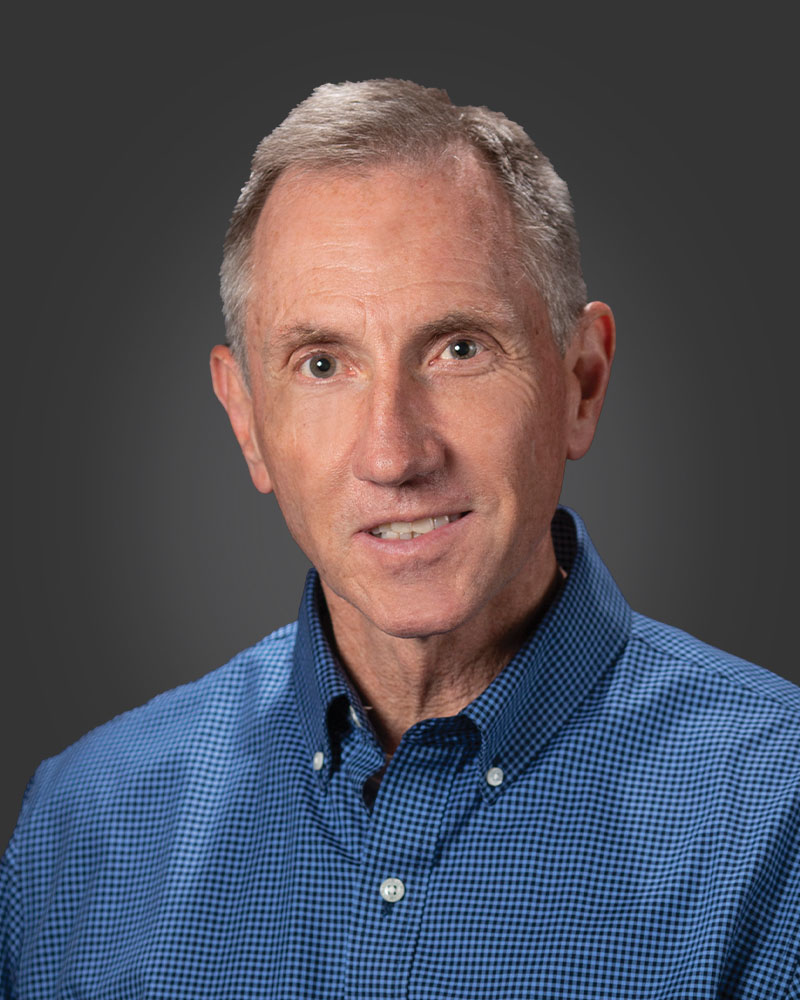 Craig A. Christensen
Appleton
Green Bay
Jacob R. Reis
Appleton
Green Bay
Whitney A. Healy
Appleton
Green Bay