Appleton
We understand the devastating impact that a serious injury can have on a person's life. Our personal injury attorneys in Appleton, WI have helped many victims through the complexities of the legal process. We are dedicated to protecting your rights and will be your advocate every step of the way. Our Appleton office is located right off of Highway 41 near West College Avenue and is just south of Fox River Mall.
Habush Habush & Rottier S.C.
4100 Boardwalk Ct
Appleton, WI 54914
Get Directions
Find
Your

Path Forward

For no upfront fees and no extra stress, get answers to questions like:
Do I have a case?
How will I pay my medical bills?
Can I talk with an attorney?
A Hometown Firm You Can
Trust
Our 13 locations ensure you get a hometown attorney who understands your life and the impacts of your injury, and is personally committed to your recovery.
View All 13 Locations
What Our
Appleton

Clients Are Saying About Us

If you've had a great experience like the ones here, please let us know how we're doing by leaving a review for our Appleton attorneys.
The whole experience working with Attorney Whitney Healy was absolutely amazing. I felt like I was in good hands from

...

day one which allowed me to focus on my recovery.

read more
Whitney and Sandra were awesome to deal with, handled everything on my auto accident all paperwork was handled and got

...

me a quick top dollar settlement. Very much appreciate there help!

read more
Thanks to Jake and Kelly what a great team they are.They both made me very comfortable with this accident they were

...

soooo compassionate and very friendly. I would refer everybody to them absolutely amazed with the work and time they have done for me.

read more
Was happy to have Habush Habush & Rottier S.C. represent us. Craig Christensen was outstanding. So easy to work with,

...

They did everything in a timely manner. So happy with the results that we have recommended them several times.

read more
Worked with Jacob Ries and Kelly and they are both FANTASTIC! Very respectful, responsive and helpful. Will definitely

...

recommend them to anyone that needs a lawyer!

read more
Spryte the Emcee Mary K.
1674299944
Craig Christensen is one of the most dedicated,caring and amazing people I know. He assisted me thru a horrible car

...

wreck that left me I n painfor life with chronic pain. I would recommend him to anyone.

read more
Working with Attorney Reis and Kelly was absolutely amazing. They were completely informative throughout the whole

...

process, as well as straightforward and answered every question I had, which was probably a lot, since I have never been in a situation like this before. I would highly recommend them to anyone who is going through unfortunate situations like myself and my daughter went through.

read more
I was a in pretty serious car accident and was referred to Habush, Habush, & Rottier S.C. I was put in touch with Joe

...

Troy and am so thankful and appreciative of all of his hard work. I was given updates and information during the entire process. I appreciate the honesty and genuine treatment I received. I absolutely recommend them.

read more
When your life gets turned upside down in a fraction of a second, is when having Habush, Habush, and Rottier allowed me

...

relax a little so as not to loose track of responsibilities at home. The Habush team is just that, allowing me to get back on track.

read more
Attorney Reis was the best! Took on our case head on and was on top of everything. Working with him the past few years

...

and letting him decide what was best for us was the best outcome. He made us feel comfortable and always giving us the best advices! Thanks to his assistant Kelly! She's amazing and great support. She's great at she does! We knew we picked the right team when we first met Attorney Reis 3.5 years ago. The team is amazing! We couldn't ask for a better team to represent us! THANK YOU! FROM THE KONG FAMILY!

read more
I had never dealt with a lawyer of any kind before I called and met with Habush. Everyone was so kind, caring, and

...

professional. Willing to listen and get on my level of thinking. I wasn't made to feel like a fool. They always kept me in the loop and handled my case the best way possible. I will definitely be recommending Habush Habush & Rottier to anyone. I do hope I don't need a lawyer again anytime soon, but if I do, I'll be heading back to Habush! Thank you to everyone that was involved! I am forever grateful!

read more
Jake Reis recently represented me in a personal injury case due to a car crash. Jake listened carefully as I went over

...

the details of my injury and treatment. He was honest and patient regarding the outcome of a potential suit, detailing all possible scenarios. Extra support from the resourceful Paralegal Kelly Nytes made me feel comfortable and important. Attorney Reis used straightforward communication while explaining the fees associated with a settlement and answered all of my questions. Jake is very genuine and I never felt rushed or disregarded, I highly recommend Jake Reis and Habush Habush for personal injury representation.

read more
I had the pleasure of working with Jacob Reis after my motor vehicle accident. He was very knowledgeable, professional,

...

responsive, and thorough. I am extremely happy with the help he provided and the work he did for me after my accident and would highly recommend him to anyone looking for similar help and assistance.

read more
I was in a bad auto accident and called Habush, Habush and Rottier and spoke to Attorney Jake Reiss who handled my

...

case. He was honest, hardworking and made the settlement seamless. He is very down to earth and I would highly recommend him to anyone facing the same situation

read more
Atty Reis and all associates are all accommodating and professional. I do recommend everyone to work with them.Thank

...

you so much for all your help.I would have not gotten all medical bills paid and settled well from my car accident on Valentine's Day if not with Habush and Habush. God bless you all.

read more
Jake Reis and Kelly were very professional, polite, and helpful. Everything we needed was done great.Thank you all for

...

your help!

read more
We had Jake and Kelly working with us and I can only say positives things about their professionalism. Highly

...

recommend them and their company.

read more
Great job on my case very personible . Professional.
Professionalism and competence are second to none! I have been represented by this firm on two separate occasions.

...

During both, attorney Troy and his paralegals were very attentive to my situation. They were very thorough in gathering all the facts and explaining the possible outcomes of the options available and also the procedure for each. This allowed me make the best decision for maximum value. During the course of each case they expressed genuine concern for my well-being and recovery. They kept me informed of the progress of the case regularly and made sure all my questions and concerns were addressed and answered fully. I strongly recommend this firm and they are my first choice for representation again if needed.

read more
Just want to attest to what a professional experience we had. Every person we talked to was very helpful and

...

courteous. Everything was explained throughout each step so we were never wondering what was next.Highly recommend Attorney Joseph Troy!!!Thank you again for all your dedication.

read more
I was thoroughly impressed with how hard the team at Habush Habush & Rottier worked for me, specifically Joseph Troy. I

...

had never worked with a law firm before and they kept me informed during the process and were very transparent as far as what to expect. My case had an unexpected circumstance come up and Joseph kept me in the loop and worked quickly and diligently to get me a fair settlement. I would highly recommend contacting this team if you are ever in a personal injury situation and not sure where to start.

read more
Joseph Troy was amazing he went above and beyond my expectations and got me a settlement that was fair! We really

...

enjoyed working with him!Thanks

read more
I had the opportunity to have Attorney Joe Troy as my lawyer after I was in an auto accident. I can't say enough about

...

how professional and helpful Joe and his paralegals were in my situation. Joe, Kay and Bonnie took the time to help me understand the process and answer my questions along the way. I highly recommend Joe and his team if you are looking for knowledge and experience.

read more
Craig was amazing to work with, really took the weight and stress off my shoulders, I never want to have to go through

...

it again, but if I need to, I'll for sure go back here!

read more
After you suffer injury from an accident, it leaves you feeling very vulnerable. I went to Habush & Habush to

...

primarily help me recover my medical expenses after the accident. And, they were very professional at guiding me through that process successfully. But what I also received was advice from them that helped me during my recovery/treatment process. Thank you to my lawyer, Joe Troy and his wonderful staff!

read more
Attorney Joe Troy and his paralegal Bonnie did an excellent job in handling our case. They were professional,

...

responsive, and always listened to our concerns.

read more
Attorney Troy and Bonnie were amazing throughout the whole process. From the very first time I walked through the door

...

to the very end of the process, I knew exactly what to expect and every questions was answered within minutes. ( Bonnie is AMAZING! ) They were so companionate and understanding of exactly what I was going through and what needed to happen. I highly suggest if you have any questions about what to do in a situation, contact Bonnie or Attorney Troy. They were amazing to work with!

read more
I had the privilege of working with Joe Troy and his paralegal Bonnie after my mother was in a motor vehicle accident.

...

Joe and Bonnie were excellent helping us navigate this uncertain time. They both took the time to explain the most complicated details in the simplest way. When I had questions, they both listened and genuinely cared about my thoughts and opinions. They were able to settle the claim in a timely manner with good results without having to go to court. I highly recommend this firm and will use them again should the need arise.

read more
The kindness and professionalism shown by both Attorney Joseph Troy and his Paralegal Bonnie was exceptional.

...

Everything was explained in a manner that was easy to understand. Prompt answers to questions and taking the time to listen to my concerns are very important to me. I wouldn't hesitate to use this firm if I ever needed again.

read more
My dad was injured in a car accident in 2019. We started getting a lot of legal paperwork and phone calls coming in

...

and we just couldn't keep up. We did not know enough about any of it to make an informed decision on how to proceed. My dad was in a wheelchair for the first 3 months after the accident, Mr. Christensen came to my house, sat in my kitchen at my table and spoke to us in language we understood. He explained exactly what was going to happen, what we needed to do and how he would be with us every step of the way. To my 70 year dad, that meant a lot. Mr. Christensen and his wonderful assistant Karla, kept us informed of what was going on with the process and in the end was able to get compensation for my dad above what we had expected. If, God forbid, we ever need an attorney in the future we will be calling Mr. Christensen. He is good people.

read more
My experience with Attorney Joseph Troy was beyond exceptional. I was treated with kindness and respect from day one.

...

Attorney Joe and paralegal, Bonnie always replied in a timely manner, kept me updated, listened to my concerns and never made me feel like just another case. I hope I never need their service again 🙂 but if I do, Joe will be my first call. Thank you again, Joe and Bonnie at Habush, Habush & Rottier S.C. —— Absolutely the best!!!! Nicole S.

read more
Craig handled my case and the outcome was beyond what I ever expected. I appreciate all the time and effort put into my

...

injury claim and would recommend to anyone who is looking for an injury attorney.

read more
Excellent work from Attorney Joe Troy. He went above and beyond to settle my case. I recommend Habush Habush & Rottier.
I was in a head on car accident in December of 2017. The driver that struck me was a drunk driver. I sought out legal

...

help with Habush Habush &Rottier of Appleton. I do not have enough positive things to say about Attorney Reis and his team. They answered every question I had promptly and thoroughly. I was kept in the loop at all times. They made the process as smooth as possible for me. If you're in an accident and need legal help I absolutely recommend Attorney Reis!

read more
I am grateful for having Joseph Troy as my lawyer. He listened to me, explained things and supported me through the

...

entire process. Troy is extremely knowledgeable and importantly trustworthy.

read more
Joe Troy recently helped us win our case against *****. He was very helpful, understanding, compassionate and

...

always explained the processes with us. We never felt rushed or intimidated to settle. His law firm is professional and excellent in our area. With previous experience as a Judge, Mr. Troy was the best man for our case and a true professional.

read more
Mr. Troy was a pleasure to work with. Always available to answer questions we had throughout the legal process. In

...

additional to being professional, he was very easy to talk to and made the legal process easier to understand. This was my first experience in bringing a law suit so I felt like I learned a lot. Will definitely return to him if we have a need for legal assistance in the future! Thank you Joe!

read more
My family and I had very good representation from Joesph Troy at Habush Habush and Rottier, in Appleton, WI.When we

...

had questions about the process to come, or questions in interpretation, Joe was very helpful and able to explain things to our level of understanding.Joe was able to help us make decisions that were best for us and explained all the options that we had before us.We are very thankful to have our law suit behind us and also glad to have had an attorney we could trust to help us get through the process.Thank you Joe!

read more
It was a pleasure working with Attorney Joe Troy and his team. They were nice, professional, responsive, and made

...

everything so easy for us. We appreciate the work they did for us and will definitely be recommending them.

read more
A big thank you to Joseph M Troy at Habush Habush & Rottier for handling my case, he is very thorough efficient and

...

compassionate. I am very satisfied with the outcome. I would highly recommend him.

read more
Attorney Joe Troy is a very good attorney. He and his paralegal were very responsive in a timely manner. They went

...

above and beyond on our case. I would definitely use their services again.

read more
We sought out Attorney Troy because of his background as a Circuit Court judge and trial attorney . What we got was a

...

caring, highly competent trial counsel, well versed in both personal injury law and complex business tort law. Case management, along with regular and thorough explanations and communications to the client were done in an excellent manner. There is no question about the hight quality of the firm and this attorney, and everything done was accomplished in a professional and timely way.

read more
Braydon and I were in a terrible accident and Joseph Troy was able to take a tremendous amount of stress off of our

...

plate.

read more
We certainly went to the right place Joseph Troy and Bonnie were so professional they kept us posted during the

...

whole settlement process. Fortunately we haven't needed to contact a lawyers agency but we were blessed to have contacted them thank you Joe and staff

read more
Worked for their client.did not have to pay a retainer for my case.
A little over a year ago, my husband and I were in a snowmobile accident in northern Wisconsin. We were both treated

...

and released at a local hospital ER. After returning to Appleton, and completing all medical treatment, we notified the insurance company of the young man who hit us. After several attempts to come to a fair settlement, we enlisted the help of Joseph Troy. He took the time to really listen to us, and explained the process of how accident cases work. Joe worked with the insurance company and got what we felt was a very fair settlement. He was great to work with, never made us feel rushed, and explained things in a way that allowed us to weigh our options so we knew exactly where we stood throughout the process. Joe and his staff were great to work with, super friendly environment, and easily approachable. Questions via email were answered in a very timely matter, either by Joe himself, or his staff. I'd highly recommend him for your legal needs!

read more
Attorney Joe Troy recently represented me on my personal injury case.He was nothing short of amazing with my case. He

...

treated me with so much compassion and care. He was extremely patient and understanding. Both Attorney Troy and Bonnie provided excellent communication with every step of my case. I cannot recommend him enough. They have my heartfelt gratitude and I don't know what I would have done without them.

read more
I highly recommend Habush if you are looking for a personal injury lawyer. I worked with Attorney Joe Troy and his

...

paralegal, Bonnie, and they were amazing! They took all of the stress off of me during the difficult time following the accident. Honestly, I did not have to do anything! They did all the work. When I had questions, they were prompt with responding. They got me a settlement I was very happy with and I am thankful I chose them so assist with my case!

read more
I am very pleased with both their personal service and the outcome of our case. Making the decision to hire Habush

...

Habush & Rottier S.C in Appleton was a great decision. Joe and Bonnie took care of everything related to insurance claims and medical bills and saved us the stress and time as well and getting us the best settlement we could hope for. I hope not to need their services again but would not hesitate if needed.

read more
Joe Troy and Bonnie from the Appleton office did an amazing job getting me my settlement from an auto accident. It

...

relieved me from a lot of stress and hassle from dealing with insurance companies and hospital/medical bills, which allowed me to focus on getting better. I would have been lost without them. I would give them 10+ stars if possible.

read more
Our experience working with Joe was amazing. He provided knowledge and guidance during a time of uncertainty for our

...

family. I would highly recommend Joe Troy and the entire team at Habus Habush and Rottier.

read more
Mr. Troy is outstanding and has helped me in so many ways!!! He has always went above his line of duty to do the best

...

for me his (client) !!!! To me to have him on my side was amazing!!!

read more
I was in need of some legal advice and representation by someone who truly had the best interests and sole purpose of

...

providing Honest, Professional and Decisive Experience to his clients.Well, I found that in Mr. Joseph Troy of Habush Habush & Rottier S.C.Mr. Troy was straight forward and had only my best interests in mind, he worked quickly to resolve my legal matter promptly and decisively.Also, Mr. Troy was very fair and affordable and Thanked me Sincerely for my Military Service, I believe he is a True Patriot and Dedicated Attorney with the utmost regard to his clients and their needs.If your in need of a Experienced, Professional and Client Dedicated Attorney, I would highly recommend Mr. Troy and Habush Habush & Rottier S.C.Respectfully, Michael Tuttle, United States Army, Retired.

read more
We wouldn't have been able to get through the aftermath of my husbands accident had we not had Joe Troy to guide us.

...

Not only was Joe compassionate but he was fair and honest. All the staff we had contact with were amazing and made us feel important and heard.

read more
Habush Habush & Rottier is a valuable part of the Fox Cities community. Their support has created numerous

...

opportunities for my family to engage with our community and cultural institutions possible.

read more
Joe Troy was such a great help with everything I needed. Not only did he guide me through the whole process, he gave

...

advice on what was best for me and got me an outcome I never could have dreamed of! I highly recommend!

read more
In a time when we needed help the most Attorney Craig Christensen was there to help us. He is very professional and was

...

able to work through any issues as they came up. My husband and I trusted Attorney Craig Christensen and we are glad we did. He did the work so we could concentrate on other things. We highly recommend Attorney Craig Christensen if you need help with any problem or if you find yourself in a life changing situation.

read more
Our experience was very personal. When our daughter was injured in an accident, we spoke with several attorneys.

...

Craig Christensen took our case personally as well, traveling to meet with us numerous times so we could stay at the hospital. He and Dan Rottier helped us through the most difficult part of our lives, and years later they are still there whenever we need them. We hold them in the highest regard for their compassion and integrity.

read more
Joe and Bonnie worked hard on my case. They dealt with all the confusing stuff so I could focus on getting better.
Joe Troy and His team at Habush gave the best advice and legal help I could ever ask for. They recommended some of the

...

best Doctors that deal with spinal injuries and I'am forever grateful for that. THANK YOU!

read more
When you work with Habush and Habush you don't just get your attorney you get the whole team and they treat you like

...

family. Attorney Tease and Attorney Rice were incredible. They made a difficulty situation as easy as possible for me. They did all the work and kept me very informed along the way. I was always in good hands and trusted their guidance. I couldn't have asked for better care in such an unfortunate situation. I am beyond thankful!

read more
From the beginning, it was obvious Joe genuinely cared about our wellbeing and always had our interests in mind.

...

Working with Joe at Habush Habush and Rottier was a wonderful experience. Joe went out of his way to meet with me and my four sons to go over our case. Joe was compassionate, caring and always answered our emails and phone calls in a timely manner.Deb

read more
Attorney Joe Troy has greatly helped my family with excellent legal advice. He is generous with his time and truly

...

cares about his clients. I would highly recommend his legal expertise to anyone in need of a dedicated personal injury attorney.

read more
Joe Troy and I served as Circuit Court Judges in Appleton and Green Bay for 20 years. We worked extensively together

...

when he was the Chief Judge and I was the Deputy Chief Judge of our District. I have confidently referred many friends with injury cases to Joe and have personally relied on his advice on personal injury matters. He is experienced, thoughtful, and has earned the respect of Judges and other attorneys. As importantly, Joe genuinely cares about the people he represents and their families.

read more
Habush Habush & Rottier are confident and professional attorneys. I was extremely satisfied with the way they handled

...

my case. Fair and honest.

read more
Attouney Joe Troy helped me after an auto accident. He fought for a fair settlement and made sure that everything was

...

taken care of during a really hard time!

read more
There are not enough characters allowed in this comment box to express my sincere gratitude for Attorney Reis and

...

Habush Habush & Rottier. In 2015, I was in a serious car accident resulting in a very chaotic and life changing event. Attorney Reis made the process of my case as simple as possible and there were never any questions left unanswered. From the time I first met Attorney Reis to the final closing of my case, I had the upmost confidence we would put up a great fight for what's right! I always felt very respected and welcomed at Habush Habush & Rottier and Attorney Reis always made me feel that all of his cases were equally important. I never imagined there would be any positive outcomes of such a negative experience and I'm beyond thankful and grateful for Attorney Reis and Habush Habush & Rottier. If anyone is checking out reviews for the best Attorney/Law Firm to handle your case, I would strongly encourage and recommend you to contact Attorney Jake Reis/Habush Habush & Rottier.

read more
Words cannot express our gratitude to Joe Troy and his staff, especially Bonnie. My case took over 4 years to complete

...

and was not an easy one in any way. But they never stopped fighting for me, even when I wanted to throw in the towel. Joe took the time to walk us through it all, listen, understood my frustration through all the treatments and rehab, made it as easy as possible going through all the steps to get resolution. He helped us make the best decisions and choices for our situation and was constantly in contact with us. We are extremely happy with the outcome of our case and settlement. We would highly recommend Joe and the entire law firm to our family, friends and anyone in need. They are compassionate, caring and will get the job done.

read more
Next Reviews
Meet Our
Appleton


Personal Injury Attorneys

At Habush Habush & Rottier, we have more than nine decades of experience representing the rights of those who have suffered in Appleton car accidents, medical malpractice, dog attacks, slip and falls, and other accidents.

If you have been hurt in an accident in Appleton, having one of our experienced legal professionals on your side can increase your chances of securing the full compensation you deserve.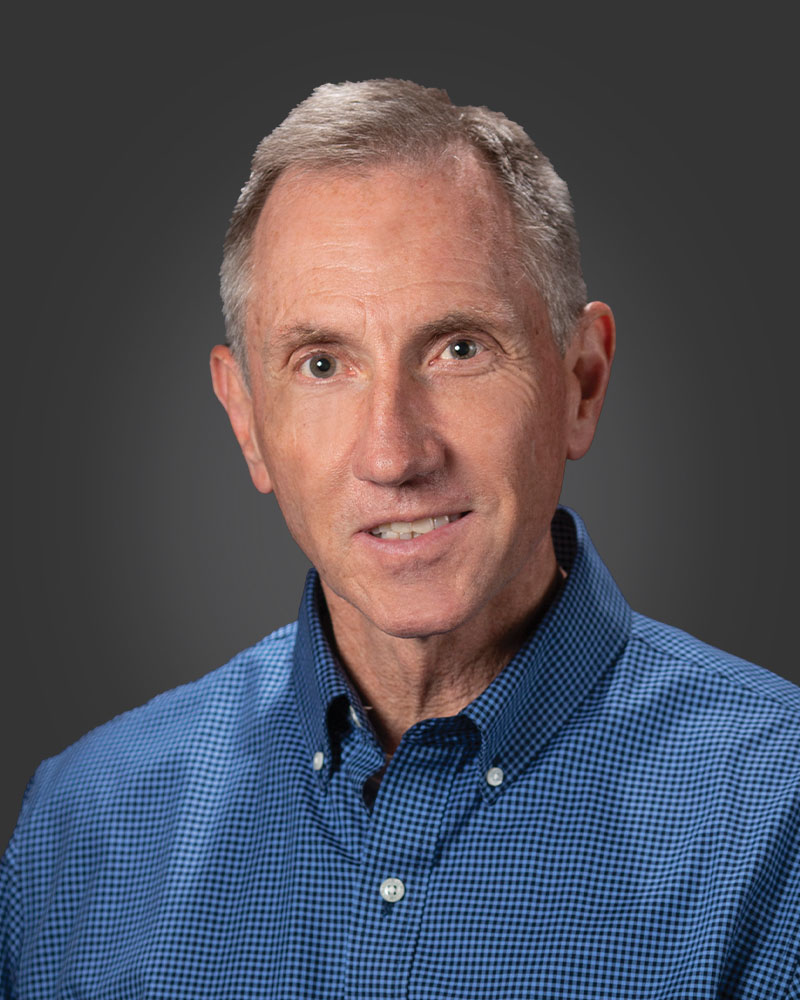 Craig A. Christensen
Appleton
Green Bay
Jacob R. Reis
Appleton
Green Bay
Whitney A. Healy
Appleton
Green Bay
Edward J. Vopal
Green Bay
Appleton
Ralph J. Tease
Green Bay
Appleton
Byron B. Conway
Green Bay
Appleton